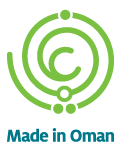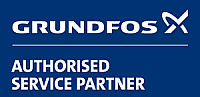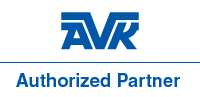 Welcome to OMAN PUMPS, a leading Fluid Pumping Solutions provider to the industry.
Established in 1988 by our Chairman Dr. Hamed Abdullah Al Riyami, Oman Pumps has grown to be the leading Pumping Solutions provider in Oman. We specialize in providing engineering solutions for transfer of liquids.
In a country where industrialization is keeping pace with rapid infrastructure developments, Oman Pumps is holding it's place as the market leader for almost 30 years. Our team of dedicated engineers provide design, technical support and after-sales service.
The Oman Pumps services portfolio includes system design, engineering, manufacturing, fabrication, assembly, installation, commissioning and maintenance of pumps and pumping systems.
These are backed by state-of-the-art manufacturing and testing facilities located in Rusayl Industrial Estate. Additionally, our strategic partnerships with leading pump brands have enabled us to bring global expertise to the local market. With a branch-office and service centre in Salalah, Oman Pumps is able to serve the needs of it's customers across the country.
"To fulfill the needs of a growing society through technology while upgrading our capabilities to be the preferred solution provider for our customers."

The OMAN PUMPS Difference.
Our technologically advanced factory offers modern facilities for the manufacture, assembly fabrication & testing of Pumps and Pumping Systems. All pumps manufactured are tested for their hydraulic and electrical parameters as per ISO 9906 at the test bed in the factory itself. Pumps up to 1000m3/hr can be tested locally Rusayl.
A key advantage lies in our ability to stock full pump units and parts to ensure constant supply which meets the demands of our clients. Our stock control measures and stock tracking practices provide an adequet back up to render prompt after sales service.
At Oman Pumps, we conduct stringent quality control measures with an emphasis on product superiority and international safety standards. Our production is checked at every stage from manufacture to final installation, hence ensuring a guarantee reflective of global quality benchmarks.
Oman Pumps is proud of it's team of experienced technical personnel as well as a highly trained sales force. Our team of experts are always on hand to assess the key technical aspects of your pump requirements and we offer you professional advice which ensures you the success of your project.
Our after-sales service levels compare with best in the industry. We have exceeded our clients expectations through quick and timely turn around timelines as well as prompt response actioning. Our presence in the industry continues to grow and this is reflected in our diverse, enviable and ever expanding client list.
We represent global industry leaders in the pump manufacturing sector, an enviable achievement across the global platform. Our innovative, ethical approach and keen attention to detail has earned us a reputation of a stable partner with a prime focus on product quality. We guarantee you a total solutions package, right from inception to final installation.